High Point Furniture Industries was founded in 1958 and remains a privately held, womanowned business. Products include wood office, reception and healthcare seating; healthcare recliners and physician stools; ergonomic/task chairs; veneer and laminate casegoods.

AFRA FURNITURE offers a commercial and industrial furniture design representing comfort and innovation, using a broad spectrum of materials, technologies, finishes and colors. We are focused on diversity in design that is suitable for every project and environment. Hospitality, Corporate, Healthcare

Office Master has true nationwide reach and is focused on delivering genuine, smart solutions to our customers' wide-ranging needs. We do so by offering an extensive portfolio of chair families that fit nearly every work mode and work space.

Darran - Full Line of mid-market to highend wood casegoods and seating. Unique Design- Build program,.Rel-viron finish is environmentally friendly and long lasting. 15 day Quick- Ship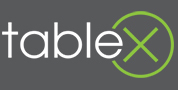 TablEx- Tables with extra design, quality, and availability. 50 Year Warranty
Accura – Full offering of Metal storage products made in the USA. If you don't see what you need, metal storage products can be adapted to custom specifications by utilizing in-house engineering & design teams.

Nevins - A standout attribute of Nevins is our sheer breadth of product offerings. Tables for conferencing, training, and dining in addition to comprehensive public seating and creative lounge setting seating and accessories make our collections truly stand out within the contract furniture industry. And through our constantly updated product line, we are able to consistently stay at the forefront of product innovation.

KFI is a manufacturer of commercial furniture based in beautiful Louisville, Kentucky. We manufacture a broad offering of tables and chairs that fit almost any seating solution for Commercial, Hospitality, Education, Government and Healthcare.

Agility is committed to focusing on you. Sit-to-stand adjustability and flexibility. No more over-engineered products (or the price tag to match): only simply what the market needs. With clean designs and best-in-class execution, our products are made to last and impress.

CREATED™ Hardwood Ltd is a manufacturer of top quality live edge furniture and surfaces that are as functional as they are beautiful. Choose from our core line of products and vast inventory of live edge slabs, or work with our designers to create a one-of-a-kind custom masterpiece to be cherished for generations.

The Ergobond movement, since day one we have been asking ourselves, how can we improve that space that matters the most to you. That space where you create and build new ideas. We, humans, are active and creative by nature yet for some reason that same space where we create and build was not built to fit that active nature.

Our mission at Logiflex is to be a leader in North America in the design, manufacturing and marketing of office furniture and to stand out thanks to the quality of our products and our flexible and innovative services. Logiflex produces high-quality modular and flexible products at competitive prices. Our product line adapts to customer expansions, protecting your initial investments.
X-Chair advances the function of office seating. It is distinctly stylish, budget friendly, and made with proprietary ergonomic comfort technology that has never before been applied to office seating.